When it comes to achieving dead-on accuracy in shooting, factory-made bullets can only do so much. That's why handloading has become an essential part of the process for those of us who enjoy shooting. However, to ensure optimal accuracy and cost-effectiveness, it's important to have access to the best reloading manual.
Throughout this article, we delved into several of the best reloading manuals available and examined the unique features and benefits of each. By the end of the article, you had a clear understanding of why we chose these specific manuals as the top options.
Best Reloading Manual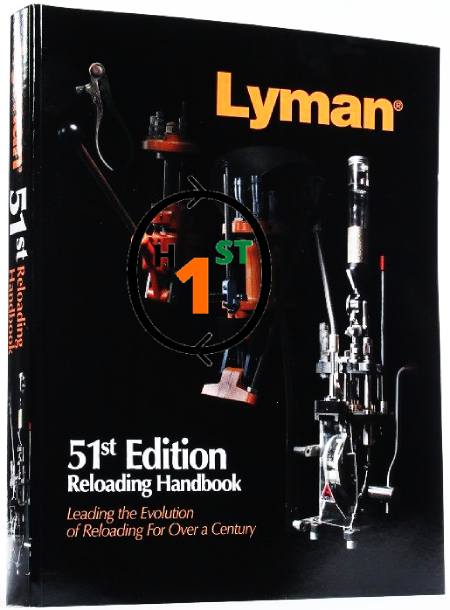 Second Best Option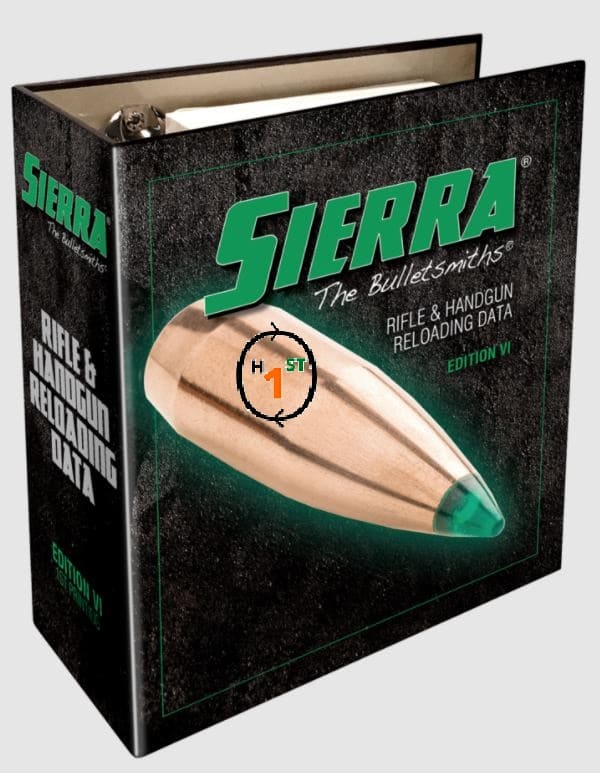 Unique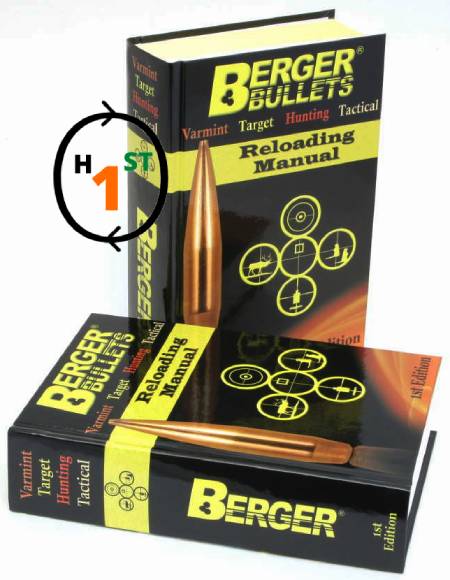 Throughout this article, I conducted extensive research and testing on a variety of reloading manuals. For generic manuals, I gave my opinion and selected the best reloading manuals currently available on the market. I ranked them from the best to the not-so-best, so you can easily figure out which one is right for you.
It's important to note that some manuals may be better suited for specific types of reloading rather than general use. As a friendly tip, I recommend having more than one reloading manual to ensure comprehensive coverage of all topics and techniques.
Hence here is the condensed version of the whole article.
Known as the "Reloading Bible".
Good for Beginners and Experts.
Ideal for Long Range Precision Shooting.
Excellent Technical Support.
Information for over 300 bullets and 200 calibers.
Lots of illustrations, pictures & charts.
Best for Long Range Precision Shooting.
Extensive information on 71 Rifle Cartridges.
Bullet dissection.
For Hunting, Precision Shooting & Varmint Rifle.
Official US Army & Navy Guide.
Has history about handloading.
38,000 load combinations.
For reloading on a budget.
Best manual for beginners.
Now that you know the gist of the article, let's dive into detailed reviews;
1. Lyman 51st Edition Reloading Handbook Review
If you're looking for a reliable, classic reloading manual, the Lyman 51st Edition is an excellent choice. Published in 2022, six years after its 50th edition, it's one of the most respected and long-standing manuals in the handloading community. Many veteran reloaders still consider it their go-to reference guide, and it's known as the "reloading Bible" for good reason. Lyman's reputation for accuracy and clear instructions comes from over 130 years of experience in the field.
This comprehensive manual covers everything you need to know about handloading, from step-by-step processes to technical articles from industry experts. The beginner's how-to section is particularly helpful for anyone starting out with reloading. The big, colorful pictures make it easy to follow along, even for newcomers.
The Lyman 51st Edition has wide-ranging coverage on popular rifle and pistol calibers, with detailed information on cast lead bullet loads that are hard to find in other manuals. The manual also includes important safety tips, making it a great choice for absolute beginners.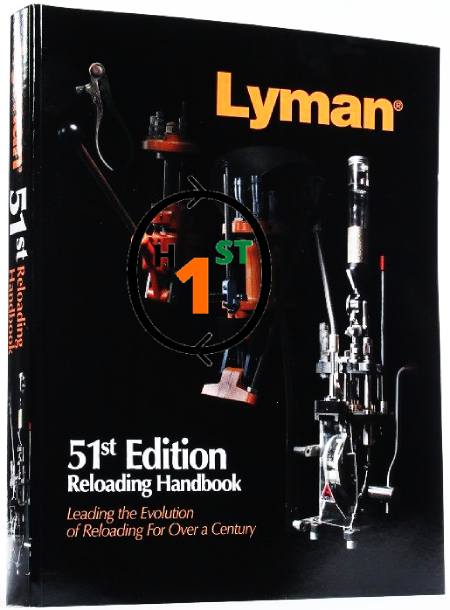 One of the few drawbacks of the Lyman reloading handbook is that it doesn't cover the latest powders and projectiles. However, this is an issue with most reloading manuals, as new products are constantly being introduced to the market.
Overall, the Lyman 51st Edition reloading handbook is a comprehensive and reliable reference guide for both novice and professional reloaders. With its step-by-step process, safety tips, technical articles, and coverage of a wide range of popular calibers, it is an essential addition to any reloader's library.
Positives
Suitable for both beginners and experienced reloading professionals.
Complete information on all aspects of reloading.
Huge data on cast lead bullets.
Articles from successful and famous shooters.
Fully Colored Manual
Negatives
The instructions in this book can be difficult to follow.
The diagrams can sometimes be hard to understand and the writing style can be hard to follow.
Some errors have also been found in this book.
Reloading can be a complex process, and errors can lead to undesirable outcomes. As a beginner, it's important to cross-check information and data between manuals before starting any reloading process. That being said, the Lyman 51st Edition is an excellent choice for newbie reloaders, offering comprehensive information and a step-by-step guide to the reloading process.
2. Sierra Rifle & Handgun Reloading Data Review
Are you ready for some exciting news? Sierra just released the sixth edition of their reloading manual series, and it's packed with all the info you need to become an expert reloader. Whether you're just starting out or you've been at it for years, this manual is a must-have for your collection.
With over 1200 pages of valuable content, this manual covers everything from reloading equipment to cartridge information with detailed pictures. It even includes sections on reloading terminology, firearm cleaning, and an FAQ to answer all your questions. The manual comes in a 3-ring binder format, making it easy to add or remove pages and allowing you to lay the book flat on the table. And with Sierra's top-notch technical support staff, you can be sure that any questions you have will be answered promptly and professionally.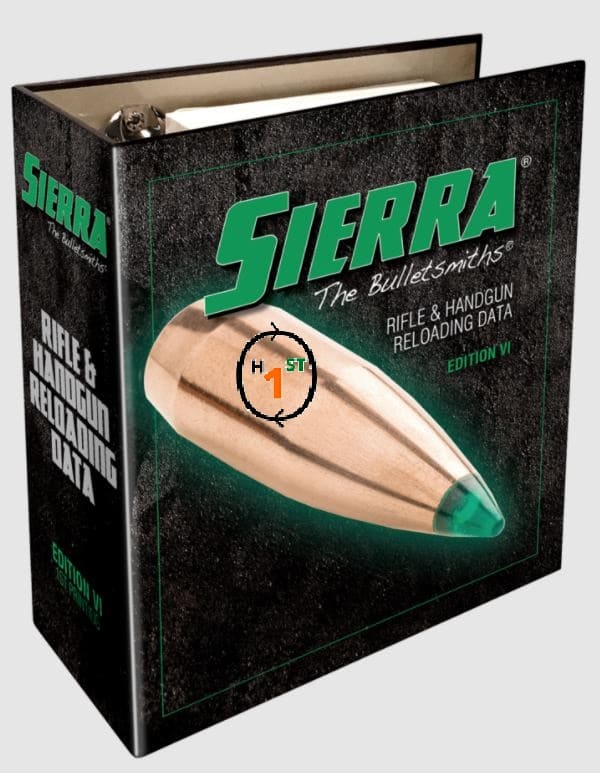 Now, some critics may argue that they used a 24″ barrel for all rifle rounds, but this was necessary to control variables and ensure consistent results. In my Honest Opinion, this is a must-have book for any beginner or experienced shooter. Don't miss out on this incredible resource!
What I Like
Simple instructions for all aspects of handloading.
Very accurate data.
A complete reloading manual.
Includes history, and reloading tools recommendations.
What I Don't Like
Heavy reloading manual.
Prone to tear.
3. Hornady Handbook of Cartridge Reloading Review
The Hornady 11th edition handbook for cartridge reloading is an excellent choice, especially for novice reloaders and shooters who want a very basic and easy-to-use guide. With detailed illustrations, photos & charts, this manual makes the reloading experience enjoyable and easy to grasp.
It covers reloading information for over 300 bullets and more than 200 calibers, with the inclusion of 149 powder burning rates from fastest to slowest. Additionally, the manual provides information on how to increase the accuracy of rounds, load pressures, and the theory of reloading.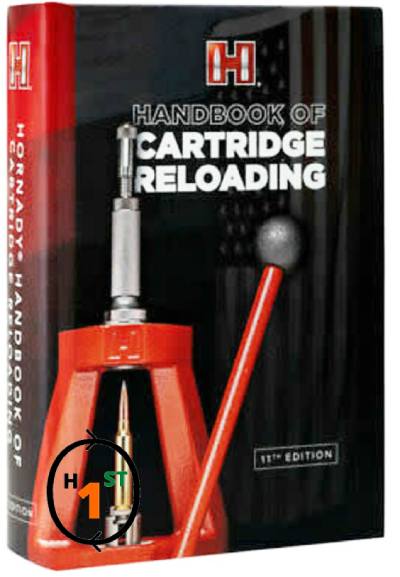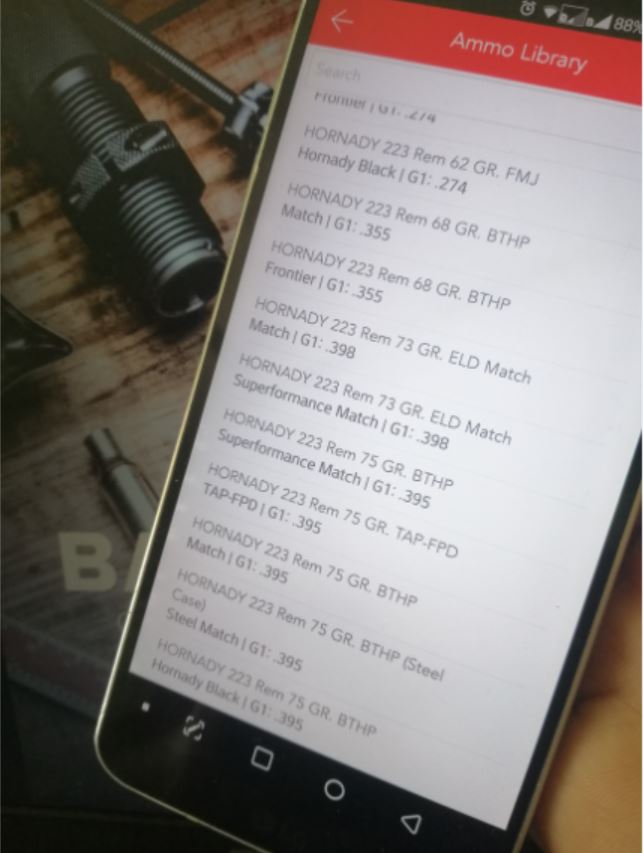 This reloading handbook also includes reloading tips and information on dangers and how to avoid them, making it a great resource for both rifle and pistol owners. The Hornady reloading manual is also available in mobile apps and electronic books (iBook or Kindle).
While there was some inaccurate information in the previous editions, the 11th generation has corrected many of those issues. As with any reloading manual, it's always best to use multiple sources for added security when testing new loads.
Although the Hornady 11th edition manual has over 1000 pages of valuable information, it may not provide the latest data and information available. However, if you're looking for a great basic reloading manual, then this one is definitely worth considering.
What I Like
Detailed illustrations, charts, and photos of the reloading process.
Good for beginner reloaders.
Suitable for both rifle and handgun owners.
Hornady Reloading App and Electronic Book.
What I Dislike
Information at times is outdated and incorrect
Some bullets are listed as "not recommended" but not given any explanation as to why
Expensive when compared to other reloading manuals
FYI 11th Edition is the latest reloading book on the market. And Hornady is the only bullet manufacturer that has a useable mobile app to aid in reloading.
4. Berger Bullets Reloading Manual 1st Edition Review
The Berger Bullets reloading manual is an exceptional guide for long-range shooting. While it only covers 71 rifle cartridges, it provides detailed information about each one, with over 550 pages of reloading data. This level of detail is a testament to the thoroughness of the book and the amount of research that has gone into it.
This guide emphasizes long-range precision for hunting and competition to achieve the highest levels of accuracy. The manual provides in-depth information about each cartridge, including bullet selection, case preparation, and powder charge recommendations. It also includes detailed step-by-step instructions on how to reload each cartridge for optimal precision.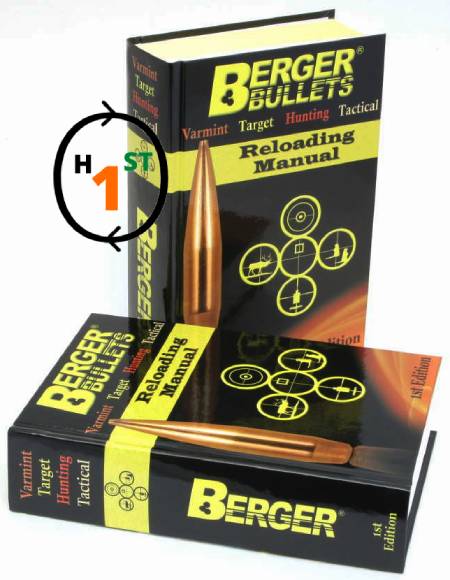 The Berger Bullets reloading manual is a must-have for anyone who wants to achieve precision rifle shooting in their reloading. It is an excellent resource for those who are looking to reload specific cartridges for long-range hunting or competition. The manual is well-written, easy to follow, and contains everything needed to reload cartridges with precision. Overall, this reloading manual is highly recommended for anyone who wants to take their reloading skills to the next level.
Positives
Very detailed instructions.
Easy to follow and reload.
Includes helpful reloading tips & tricks
Cheap
Negatives
Data is available for only 71 types of cartridges.
5. Nosler Reloading Guide 9 Review
The Nosler Reloading Guide is a comprehensive resource that presents a vast amount of data in an easily understandable way. With detailed bullet cutaways and descriptions of projectile types, it's easy to choose the right ammo for your hunting, target shooting, and varmint rifles. This manual covers both pistol and rifle rounds and is particularly helpful for beginners, with clear guidance on the reloading process and informative introductions to Nosler bullets from various authors.
However, the guide does have some limitations. It lacks data on many popular powders and calibers, which may be a concern for some reloaders. To minimize the risk of reloading mistakes, it's always a good idea to consult multiple sources, especially when working with unfamiliar materials or cartridges.
While the Nosler Reloading Guide may not have as much data as some other manuals, it does an excellent job of presenting the information it does have in a clear and easy-to-read manner. The bullet cutaways and descriptions are particularly helpful in understanding the different types of projectiles.
Overall, this guide is a great resource for both novice and experienced reloaders, but be sure to supplement it with additional manuals for more comprehensive data.
Positives
It has a lot of photos of reloading and illustrations which makes it easy to follow the instructions.
Has bullet cutaways with descriptions.
Contains description of different types of projectiles.
It also covers everything you need to know about reloading from bullet components to charge weight measurements and crimping.
Cons
Lacks information about popular rounds and powders.
Very few updates when compared to Nosler 8.
6. The ABCs of Reloading 10th Edition Review
The ABCs of Reloading, which is the official reloading manual of the United States Army and Navy, is a great choice for advanced users who want to learn more about the history of handloading. Unlike other manuals, this handbook is not compiled by any bullet or gun powder companies, making it an unbiased source of information.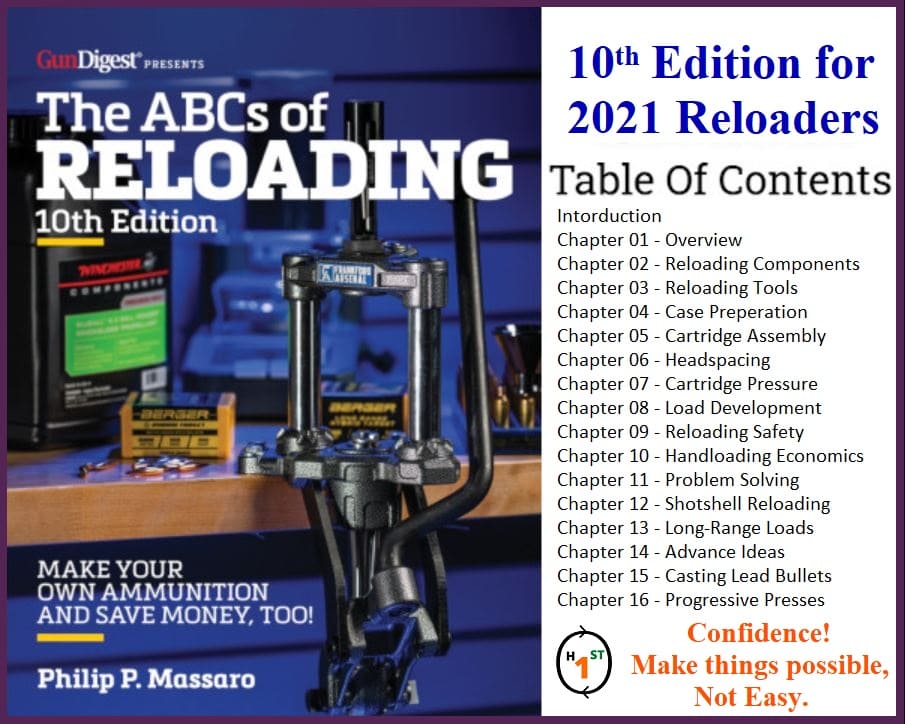 Although some of the data in the manual may be considered old, the 10th edition, which was published in April 2021, is the latest reloading manual available in the market. The manual covers a wide range of topics, including choosing reloading equipment, case preparation, cartridge assembly, and pressure, the economy of handloading, shotshell and long-range reloading, safety tips, and lead cast bullets, among other sections.
One of the unique features of The ABCs of Reloading is that it provides the user with the history of popular handgun and rifle rounds and bullet companies. This advanced reloading manual is perfect for users who want to deepen their knowledge of handloading and gain insights into the beginnings of this craft.
Pros
Has the latest book on the market.
A perfect choice for handloaders who want to know more about history.
Caliber data are focused.
It has detailed information on things like safety precautions, seating bullets in cases, alternate ammunition components, and more.
Cons
It is rather expensive when you consider the amount of useful information it contains.
It has a lot of history and less reloading data.
The reloading manual has mistakes
7. LEE PRECISION Modern Reloading 2nd Edition Review
For those who are new to reloading, the Lee Precision Modern reloading manual is a great choice. This single manual covers more than 38,000 varieties of load combinations, making it a comprehensive resource for beginners. The handbook was revised in 2021, ensuring it contains the most updated information of the time.
The LEE precision reloading manual is highly recommended for those starting out, as it contains everything a beginner needs to know about reloading, including what they need to have ready before they begin. With 13 chapters and sections that are easy to follow, the manual begins by introducing the reloader to the basics of reloading and provides three great reasons to begin reloading.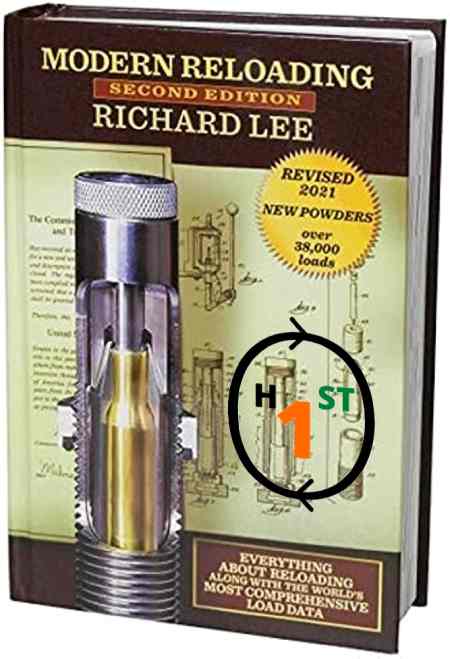 It then goes on to cover reloading for both rifles and handguns, providing gunpowder safety tips and an understanding of chamber pressure. The manual even covers how to design bullets.
However, like all other manuals, the Lee reloading book has some misprinted data. That's why it's always recommended to invest in more than a single reloading manual. This way, you can cross-check and verify the data, reducing the risk of any potential mistakes.
Pros
A good basic book for beginners with recent information and updated data.
It has start-to-finish reloading information with all the latest data and information.
Cons
The instructions on reloading in this book aren't always accurate.
The instructions are sometimes hard to follow as well.
Some of the instructions on cartridge headspacing (where the case contacts the chamber) are questionable.
It is not a good choice for those who have been will be reloading using a single manual, because you will find some mistakes in it.
8. The Beginner's Guide to Reloading Ammunition Review
The Beginner's Guide to Reloading Ammunition is a great manual for beginners. The instructions will help any reloaders with the basics of reloading, which are easy to follow. It contains everything a beginner needs to know before starting to reload. The handbook (also available on Kindle) was published in January 2016.
While the author claims that the handbook is suitable for all levels of reloading expertise, it is primarily designed to serve as a budget reloading manual, making it an ideal choice for absolute beginners who are on a limited budget or lack a mentor. The book offers valuable insights into the fundamentals of reloading, including safety tips, essential equipment, and general steps, with a focus on economical reloading practices.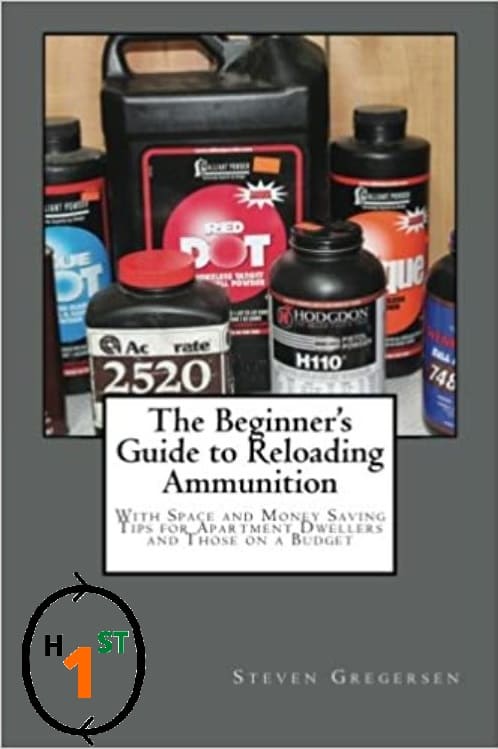 It's important to note that this handbook is based solely on the author's first-hand experience and doesn't include controlled experiments or researched data. As such, if you're looking for a more scientific approach to reloading, this book may not be for you.
Positives
A great choice for beginners
Relatively Cheap
First-hand experiences are recorded in this book.
Negatives
No controlled experiment or research data.
Generic information.
FAQ
Here are some answers to the most asked questions.
How to Choose the Best Reloading Manual?
There are a lot of reloading manuals available, and everyone's needs are different. You must have at least 2 reloading manuals! If you are searching for something specific click here to see the condensed version of this article.
What Should You Look for In a Reloading Manual?
Should be simple and easy to understand.
Should include all necessary information on gun and ammunition selection, case preparation, and cleaning.
Should provide information on selecting the right primer, bullets, and powder.
Should include specific data on each cartridge being reloaded, including cartridge overall length, case capacity, primer, powder charge, bullet weight, and rifling twist rate
Does expertise level matter when buying a reloading manual?
There are reloading manuals specifically designed for beginners that contain all the necessary basic information. It's important to consider your level of expertise and specific requirements before choosing a reloading manual. When it comes to buying a reloading manual, the price is often directly related to the amount and quality of the information provided. However, this doesn't mean that beginners should shy away from purchasing a manual. Take the time to carefully evaluate the contents of each manual to ensure that it meets your needs.
Can a brand-specific reloading manual be used generally?
Several manufacturers have their own reloading manuals for their own brands and caliber ranges. The manuals are not well-suited for other shooting needs in general, but they are great for a specific range of cartridges a specific manufacturer makes. So if you only reload one brand cartridge, you can still use the manuals provided by the manufacturer.
There is reloading information readily available on the Internet. Why do I need a manual?
Reloading manuals have been in existence since the 19th century. Reloading manual information has been passed on from generation to generation. The best reloading manuals are based on experience. What you gain by using a reloading manual is the accuracy and consistency of the load. It will also help save your time and effort especially when it comes to this tedious process of crimping and de-crimping.
Why Are There So Many Editions?
Reloading manuals get republished as more and more information becomes available. Some are updated annually because the old editions become obsolete when manufacturers introduce newer calibers and bullet combinations.
New "dirtier" powders with higher smokeless (nitrocellulose) content have improved performance but lower case life, so this changes the recommended powder loads for each cartridge, as does the introduction of new faster-burning powders.
So which is the Best Reloading Manual
Even though you can find all the information on reloading readily available today, (we all know not to trust everything on the internet). And there is something special about a printed reloading manual and the nostalgia of loading your own ammunition. Whether you are a beginner or an advanced reloader, it is very important to have the right reloading manual. The one that contains everything you need for your specific caliber.
The best reloading manuals will always be those with the most accurate information and that are written by people with experience. In my Honest Opinion, Sierra 6th Edition Rifle & Handgun Reloading Data is fit for both expert and beginner reloaders. And like I constantly emphasized having at least 2 reloading manuals. My second recommendation would be Lyman 50th Edition Reloading Handbook, even though it is not ranked 2nd.
1st Recommendation for Reloading Manual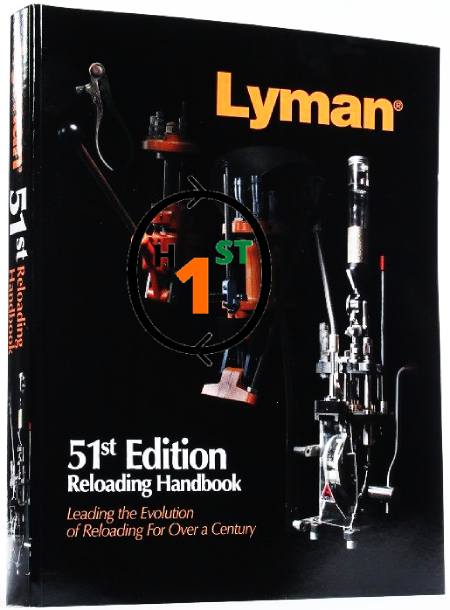 2nd Recommendation for Reloading Manual